5 Tips for Making Your Home Renovation a Breeze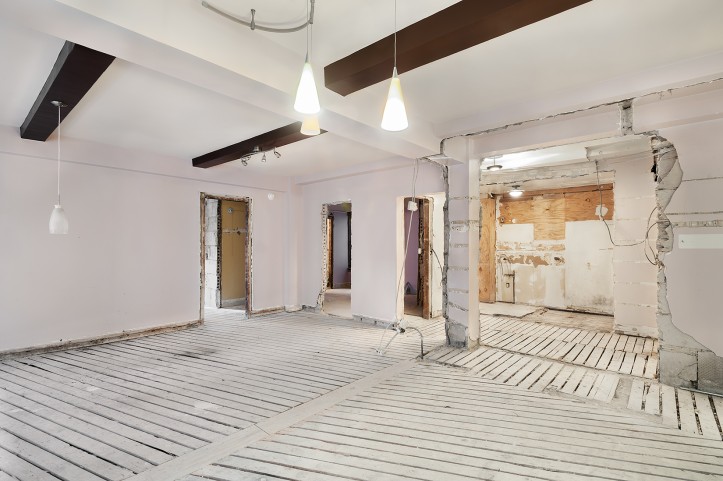 The ability to make home renovations to your house is a homeowner's greatest opportunity to improve home value and give the structure desirable curb appeal, modernize functionality and/or interior design. But as uplifting and inspiring as these transformations can be, the realty is home renovations can often be overwhelming and frustrating to the novice. From guiding you through the step-by-step planning to scheduling a dumpster rental for renovation cleanup; Rubbish INC Dumpster Rentals will help simplify the process with these 5 tips for making your home renovation a breeze.
1. Have A Plan
Create a timeline
Figure out how much time you have to work with and when does your renovation project need to be completed.
Permits, surveyors or engineers
Many contractors are familiar with these requirements, but it's always best to verify with your local town hall or county seat if permits, surveyors or engineers are required.
Prep work
Sort and clear out the area from trash, debris, unwanted furniture and fixtures. Consider an affordable 30 yard dumpster rental to haul off these items.
Know your space
Whether you're a DIY'er or hiring a professional; measure work areas multiple times including room square footage, doors, clearance space, remaining furniture, dumpster rental space, etc.
2. Set A Realistic Budget
How much can you afford?
Just because you have $50,000 available, doesn't mean you want to spend the whole enchilada. Realistically price out work estimates, amenities, furnishings. Allow 10-20% for the mistakes or unexpected price changes.
Prioritize wishlist
We want it all but can't afford it. Prioritize that long wish list by compromising and shopping around. But remember; you get what you pay for. Go for quality at a good price and budget the necessities first. Then splurge.
Determine final budget
Figure out what you can realistically afford and are willing to spend. Set that figure in stone and stick to it.
3. Obtain Multiple Bids
Read reviews
Reviews and references are an invaluable source of insight on a contractor's reputation. Additionally, check out contractors with the Better Business Bureau and local Chamber of Commerce.
Contact multiple contractors
Make a list of reputable contractors and schedule a time for an estimate. Allow ample time and don't rush it. Likewise, steer clear of the contractor that rushes you!
Verify contractors are fully licensed and insured
We can't stress this enough. Always request to see a contractor's 'Certificate of Insurance' and licensing for the work you are contracting him/her to do prior to hiring. (i.e. electrical, masonry, plumbing, etc.) If they can't provide it, run away!
4. Hiring A Contractor
Get it in writing
Before hiring a contractor, be sure to get an estimate in writing. Clarify if it includes the costs of cleanup, permits, and third parties like surveyors or engineers.
Assess time required
Always inquire about how much time is required to complete the job
Never accept the lowest bid
Lowball bidding is clear indicator of a contractor that either does not complete his work, is not licensed/insured, uses low grade material or workmanship, or skips required permits.
5. Schedule cleanup
Dumpster Rental
Roll off dumpster rentals are perfect to haul away your home renovation debris – saving both time and money. Simply call Rubbish INC at: 512-298-5445. We will need to know when, which size, for how long and where to put it. If you aren't sure of size, let our expert staff help you.
Hazardous Waste
Plan a separate waste or junk removal service for prohibited dumpster items.
Notify the neighbors
A little neighborly courtesy goes a long way. Be kind and inform neighbors of impending noisy renovations.
Rubbish Inc Dumpster Rental
925 S Capital of Texas Hwy
Building 2 Suite 125
Austin, TX 78746
512-298-5445
https://g.page/rubbish-inc-dumpster-rental?share