Cedar Park Dumpster Rental
Serving Cedar Park, Tx with 10 yard, 20 yard and 30 yard roll off dumpster rentals.
Contractor Services
Join our Preferred Construction Contractor Program and enjoy special benefits.



Learn More
Junk Removal Service
Is your job a little more than you can handle? Schedule our crew & let us do the heavy lifting!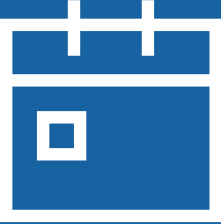 Ready to get rid of your junk?
Give us a call: 512-298-5445
Rubbish Inc Dumpster Rental - Cedar Park Service Areas
I had Rubbish INC come by and remove 2 loads of junk.  These guys came and worked hard to get it all cleaned up right at the estimated price.  Would recommend!
Kurt D.
The trash company wouldn't take all of our trash and we had just moved, so we had A LOT!!! I called and they had a pick up done in 24 hours.Thank you for making life easy!
Vicky M.
Cedar Park has quickly become one of the most popular Austin suburbs for both residents and businesses. From the new multi-million dollar Bell Boulevard Project to companies like LiveOps relocating their headquarters, Cedar Park is rapidly changing.
One sure thing to come from all this growth is debris. People all over the city are taking on renovations, additions, remodels and demolition projects, and Rubbish Inc Dumpster Rental. is ready to help clean up the mess. We offer a concierge level of service on all commercial and residential dumpster rentals. You're guaranteed to get well-maintained roll off dumpsters that help keep the job site safer, cleaner and more productive.
From start to finish renting a dumpster is easier and more affordable when you work with Rubbish Inc.
Transparent Dumpster Rental Prices Without Hidden Fees
How much is it to rent a dumpster? That's one of the most common questions for Cedar Park customers, which we are happy to answer openly and honestly. The cost of dumpsters depends on a number of factors. For example, a 10 yard dumpster cost will be different than the 20 yard dumpster cost.
One reason why Rubbish Inc Dumpster Rental is a go-to dumpster service for residents and businesses in Cedar Park, TX is because we offer flat-rate, transparent prices that include:
The price we quote is the price you pay. Call us today for a quote on our dumpster rental cost in Cedar Park.
Cedar Park Dumpster Services That Fit Your Schedule
Rent a dumpster for a day, an hour or a week – we can work with your schedule. At Rubbish Inc. you're in control of when and how long you use the dumpster rental. Just let us know how long you need to rent a trash dumpster and when you want it delivered. We'll create an automatic pick up schedule for added convenience. If you need the garbage dumpsters picked up sooner or later call us, and we'll readjust your schedule.
Get a $25 discount when you rent a dumpster for 3 days or less!
Cedar Park Dumpster Delivery Made Remarkably Easy
When you hire Rubbish Inc Dumpster Rental you also don't have to rearrange your schedule so you can be there during delivery. As long as you email, text or tell us where to place the waste dumpster we can handle the rest. Our dumpster delivery men are experts at getting waste containers perfectly placed so that they are convenient to load without being in the way.
Roll Off Dumpster Sizes for Every Job
With an astounding 18.4% population increase since 2010, you can bet there's a lot of projects going on all around Cedar Park. At Rubbish Inc. you can rent a small dumpster or a mid-sized waste container for a wide variety of clean up jobs. Our selection in Cedar Park currently includes:
10 YD Dumpster Rentals

(3.5' tall, 8' wide, 14' long) - A 10 yard dumpster provides roughly the same capacity as 4 pickup truck loads.
Our flat-rate 10 yard rental includes:
7 day rental period
dumpster delivery
hauling and dump fees
dumpster pickup
up to 2 tons of debris
20 YD Dumpster Rentals

(6' tall, 8' wide, 14' long) - A 20 yard dumpster can hold roughly 6 pickup truck loads of debris.
Our flat-rate 10 yard rental includes:
7 day rental period
dumpster delivery
hauling and dump fees
dumpster pickup
up to 4 tons of debris
30 YD Dumpster Rentals

(7' tall, 8' wide, 16' long) - A 30 yard dumpster provides roughly the same capacity as 9 pickup truck loads.
Our flat-rate 10 yard rental includes:
7 day rental period
dumpster delivery
hauling and dump fees
dumpster pickup
up to 4 tons of debris
Don't worry – if you end up needing more space just give us a call, and we'll refresh your portable dumpster rental within 48 hours. No matter how much trash you have Rubbish Inc. can handle it.
Roll off Dumpsters that Won't Hurt Your Property
Customers are understandably concerned about protecting their property. You may have heard horror stories about rolloff dumpsters breaking, scratching and gashing driveways. With Rubbish Inc Dumpster Rental you don't have to worry about property damage because we use a smarter, safer delivery system.
Some rolloff dumpster rentals have to be pushed or drug into place, which can cause issues. However, we use a hook lift system that gently places the dumpster without dragging it.
Hire a Hauler in Cedar Park to Help Get the Job Done
Would you rather be enjoying an Austin Spurs game at the Cedar Park Center or relaxing out on Lake Travis instead of hauling trash? Rubbish Inc's Hire a Hauler service provides everything you need to get your property cleaned up quickly. You'll get your very own local dumpster rental, dumpster truck and driver to speed things along so you can stop stressing about all the junk.
Discover how our Cedar Park Hire a Hauler Service can help you get clean up jobs done much faster.
Acceptable & Prohibited Dumpster Debris
Acceptable Items
Our trash dumpster rentals can be used to remove all types of municipal waste that regularly gets picked up by Central Texas Refuse. You may also use the dumpster rental for:
Yard waste
Construction debris like flooring, roofing, drywall, etc.
Furniture and clothing
Prohibited Items
Hazardous waste can never be disposed of in any rental trash dumpster. Flammable materials, corrosive materials, acids and other hazardous waste should be taken to the Williamson County Recycle Center.
Other prohibited items include soil, gravel and concrete. These items are extremely heavy and require special removal in order to prevent overloading and damage to the waste containers. If you need these items removed from your property please give Rubbish Inc. a call to learn about your options.
Have questions about renting a dumpster in Cedar Park? Call us at 512-298-5445 get the answers!
Click here for more info on our Round Rock, Georgetown, Lakeway, Buda, West Lake Hills, Pflugerville, Manor and Kyle, Tx.
Cedar Park Junk Haulers (Who Do All The Dirty Work)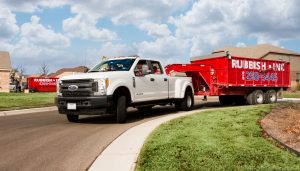 If you'd rather be at the HEB Center watching a Texas Stars hockey game than cleaning out junk, we understand. If you'd rather be doing anything else, well, we understand too. That's why Rubbish INC has personal junk removal experts that are at your service throughout the day to help you get the job done on time, and under budget. Can't be onsite? No worries: just tell us where the trash is and we'll do the rest.
Junk & Furniture Removal in Cedar Park: How It Works
It's just 3 simple steps: Call for a quote, Schedule the clean out, and Load it on up and out. (Our crew takes care of that last part.) The best part? Our junk service uses flat rate pricing with no hidden fees! You only pay for how much of the dumpster your items fill.
Don't let the name "Junk Removal" fool you.
Besides typical debris we also do:
Old Furniture Removal
Appliance Removal
Refrigerator Removal
Mattress Removal
Old TV's
Yard Debris Removal
Hot Tub Removal
Rubbish Removal
Carpet Removal
Misc. Household Junk
For more information, visit our Junk Removal page or
give us a call at 512.456.3882