1 Get an Estimate Over The Phone or Via Email.
2 Schedule a Convenient Two-hour Arrival Window.
3 Let Our Crew Load & Only Pay for the Space You Use!
The Run Down on our Services
When it comes to junk removal services and old appliance or furniture removal in Austin, we believe in working smarter - not harder.  Is junk piling up in your home or business?  We have a solution for the clutter of your family home, the outdoor area, or the business lot and construction site mess!  No matter the size and amount of things you need to clear out, you can feel confident a quick call or email to Rubbish Inc will give you just what you need to get the job done. By providing a few pictures of your project we can help you determine the best option to get rid of it all without the stress of worrying about overpaying or overbooking.
Small trash pickup jobs like an attic cleanout, small appliance removal, or getting rid of that old worn-out mattress are a cinch with Rubbish Inc. Don't throw your back out lifting your old living room couch and chairs. Just let us know where on your property the junk will be, and our team will do all the dirty work! A major credit card is required for this service and pick-up is always guaranteed within 24 - 48 hours.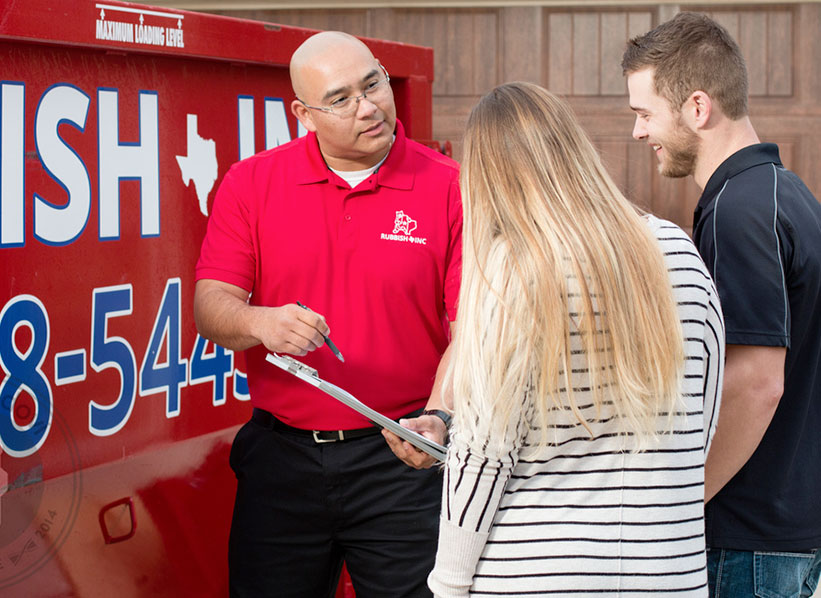 Ready to get rid of your debris?
Give us a call: 512-298-5445
Pick-up

Process
1 Get an Estimate Over The Phone or Via Email.
2 Schedule a Convenient Two-hour Arrival Window.
3 Let Our Crew Load & Only Pay for the Space You Use!
Whether you're homeowners, people, or property managers with old appliances, or someone who needs your job site cleaned up in order to maintain safety, our junk & old furniture pick-up service is designed to be quick and painless. Just let us know where the items are, and if possible either place them in bags or move to one central location.
Just tell us where it is, schedule a two-hour pickup window and we'll pick it up. We only ask that you please place the items in bags or in one central location to be picked up. An example of pick up locations include:
Garage
Driveway
Curbside
Side-yard
If you're not able to get it all together in one spot on your property or have multiple spaces or entire rooms in your house to be cleared- that's okay, too! Every project is different, and we're always happy to accommodate your needs. Just give us a call with any questions about Austin junk removal, as well as cleanouts and junk haulers in Georgetown, TX, and Pflugerville, TX, and we'll help you schedule a crew to take care of everything.
Customer Service
While our guys do many different types of jobs, we pride ourselves on our high standard of customer service,  customer satisfaction, and communication. Our priority, as professionals, is to use our varied experience to meet your needs and exceed your expectations without any issues. Whether you're a seasoned contractor or a first-time caller with an old mattress- our mission is to help you declutter and get rid of the belongings that you no longer want or need, all at an affordable price. There's no reason for you to worry about how many items there are or how much it will cost. Our first-rate services are backed up by transparent billing and pricing at a flat rate, so no surprise fees ever show up after we leave.
We don't require our customers to meet with us, we understand you have to work and meet other obligations. All you need to do is let us know where everything is, and we'll do the heavy lifting and get it out of your hair. Our debris removal service and trash hauler services are set up to make your life easier.
Simple Transparent Pricing
No guessing on quotes, no surprise fees, just flat rate garbage removal prices with flexible options. Always feel free to email or call us if you aren't sure what amount of space you need- we're happy to lend our expertise. The last thing you want is to have more junk than your dumpster will hold, which will result in an extra charge for a truck to pick up your dumpster and drop off another one, so contact us to request help in deciding what size you need to order.  We also offer services in surrounding areas like Round Rock, TX to name a few.
1/4 trailer  $259.00 flat plus tax
1/2 trailer  $349.00 flat plus tax

3/4 trailer  $439.00 flat plus tax

Full trailer  $529.00 flat plus tax

** The above rates assume all trash/debris are easily accessible, piled, and ready to go. Hourly rates plus haul off are offered for projects requiring "clean up" service **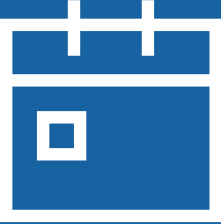 Ready to get rid of your trash?
Give us a call: 512-298-5445
Not sure if we can take what you have?
Have an unusual request? Or something you're not sure you can throw away or if we'll take it? Give us a ring or send us an email and we'll help you figure things out.  Before we were in construction and hauling, we were in the Demolition industry.  Before we started in commercial and residential demolition, we were movers. Also, you can rest assured that we will take most of your junk to a recycling center, which is best for the environment since it won't end up in a landfill.  For your information, we also offer our junk hauling services in your community neighborhood, Cedar Park, TX, and surrounding areas.
GIVE US A CALL
512-298-5445
Our hours are 8:00 a.m. to 6 p.m. - Monday to Friday


Hot Tub Removal
Foreclosure Clean Outs
Mattress Disposal
Leftover Moving Junk
Yard Debris
Electronics Removal
Hoarder Cleanouts
Shed Removal
Attic Clean Outs
Garage Clean Outs
Household Junk
Construction Debris
Construction Cleanup
Storage Unit Clean Outs
Appliance Removal
Furniture Removal
Bulk Garbage Removal
Office Cleanouts
We do not accept hazardous materials including liquids, chemicals, asbestos, paint, gas, oil, and biological/medical waste in any of our dumpster rentals.
A PLUS +++ CUSTOMER SERVICE!!!  The two guys showed up early to haul off remaining stuff from a duplex demo. I will definitely use this company again.
Wendy D.
All communication with Rubbish INC was super-professional. Smooth transaction from start to finish. No up-sells or extra charges. Love it.
Julie H.