Round Rock Dumpster Rental
Serving Round Rock with 10 yard, 20 yard and 30 yard roll off dumpsters.
Contractor Services
Join our Preferred Construction Contractor Program and enjoy special benefits.



Learn More
Junk Removal Service
Is your job a little more than you can handle? Schedule our crew & let us do the heavy lifting!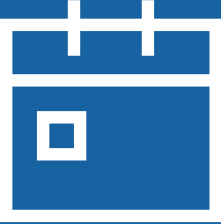 Ready to get rid of your junk?
Give us a call: 512-298-5445
Rubbish Inc Dumpster Rental - Round Rock Service Areas
I had Rubbish INC come by and remove 2 loads of junk.  These guys came and worked hard to get it all cleaned up right at the estimated price.  Would recommend!
Kurt D.
The trash company wouldn't take all of our trash and we had just moved, so we had A LOT!!! I called and they had a pick up done in 24 hours.Thank you for making life easy!
Vicky M.
Round Rock Roll-Off Dumpster Rental and Junk Removal
When you've got more debris than Round Rock Refuse will pick up it's time to consider a roll-off dumpster rental. If you're looking for the cleanest, most reliable dumpster service in the greater Austin area Rubbish INC is the company of choice. We may be working with garbage, but we take pride is providing attractive, well-maintained roll-off waste containers and haulers that are true customer service professionals.
We've got residential and construction dumpsters in Round Rock that are ready to rent today!
Flat Rate All-Inclusive & Transparent Dumpster Prices
Some Round Rock dumpster companies advertise low prices then hit you with hidden fees after you've used the waste container rental. At Rubbish INC that's not how we do business. All of our prices are quoted up front and include:
Each additional ton of trash is just $65 more. Our flat-rate pricing structure makes it easy to estimate costs and decide which trash container rental is the most affordable.
Give us a call at 512-298-5445 for quotes on how much it will cost to order a dumpster in Round Rock.
Click here for more info on our Cedar Park, Georgetown, Pflugerville, Lakeway, West Lake Hills, Manor, Buda and Kyle dumpster services.
Dumpster Sizes for Residential & Commercial Projects
Currently we are offering two dumpster rental sizes that meet the needs for many clean up, renovation, landscaping and remodeling jobs in Round Rock.
10 Yard Dumpster Rentals
3.5' tall x 8' wide x 14' long – A 10 yard roll off dumpster will easily hold 2+ tons of debris and is the equivalent of roughly 4 pickup truck loads.
20 Yard Dumpster Rentals
6' tall x 8' wide x 14' long – A 20 yard roll off dumpster can hold 4+ tons of waste and is equal to approximately 6 pickup truck loads.
30 Yard Dumpster Rentals
7' tall x 8' wide x 16' long – A 30 yard roll off dumpster will easily hold 5 tons of debris and is the equivalent of roughly 9 pickup truck loads.
Contact our customer service for help estimating how much debris your project is likely to produce.
Dumpsters That Won't Damage Your Property
Property values are on the rise in Round Rock thanks to the nearly 10% population growth and amazing job opportunities. The last thing you want to do during an improvement project is damage your property. At Rubbish INC we've invested in trucks that use a hook lift system. Unlike other roll off dumpsters, our containers are gently lowered into place instead of being dragged or pushed.
Dumpster Rental Periods That Fit Your Schedule
There are a lot of factors that can affect how long you need a haul away dumpster. In addition to the extent of the project, HOA's in neighborhoods like Terra Vista and Round Rock Ranch often have mandates on how long you can keep dumpsters on your property.
Our standard period for dumpster rentals last anywhere from just 30 minutes to a full week. However, we can work with customers that need a cheap dumpster rental for long-term projects. Just let us know how long you need the trash container, and we'll schedule an automatic pick up. If your project gets done early or runs long just give us a call and we can adjust the rental period.
Rent a dumpster for 3 days or less to receive a special discount off the total cost.
Dumpster Delivery and Pick Up Made Easy
If the idea of getting trash off your job site is stressing you out Rubbish INC can help you relax. When you order a dumpster with us you can trust that everything is going to be handled properly even if you can't be there during the dumpster delivery. Let us know via phone, email or text where you want the dumpster placed, we'll get it there.
What You Can and Can't Put in Our Dumpsters
We help Round Rock construction companies and property owners clear away debris quickly with single-stream waste containers that hold just about anything. All of the following items can be thrown out in a Rubbish INC dumpster:
Trash or garbage
Yard debris
Construction waste
Demolition materials
What can't go in Rubbish INC's roll off dumpsters:
Round Rock may be home to one of the most well known stones in the country but they can't go in our trash container rentals. The last three items are extremely heavy and could overload the rental dumpster to the point that it can't be picked up. If you need this outdoor debris removed give us a call to learn about available options.
Hire Round Rock Junk Haulers to do the Heavy Lifting
If you'd rather be spending time on the trails at Old Settlers Park or watching a Round Rock Express game than cleaning out junk, we definitely get it. Life's short. That's why Rubbish INC has a team of junk removal experts at your service to help you get the job done. There's no need to get your hands dirty, or even lift a finger- just tell us where everything is located and we'll have it cleared out in no time.
Junk Removal: The Process
It's as easy as 1-2-3... literally. Step 1: Call for a quote. Step 2: Schedule the clean out. Step 3: We Load it up and get it all out. The only part better than not having to dumpster dive yourself? Our flat rate pricing structure with no hidden fees! You'll only pay for the space your items use in the dumpster.
Not All Junk Removal is "Junk".
We take care of just about anything you need to get rid of:
Old Furniture Removal
Appliance Removal
Refrigerator Removal
Mattress Removal
Old TV's
Yard Debris Removal
Hot Tub Removal
Rubbish Removal
Carpet Removal
Misc. Household Junk
For more information, visit our Junk Removal page or
give us a call at 512.456.3882