5 Tips to Avoid Roll Off Dumpster Overage Fees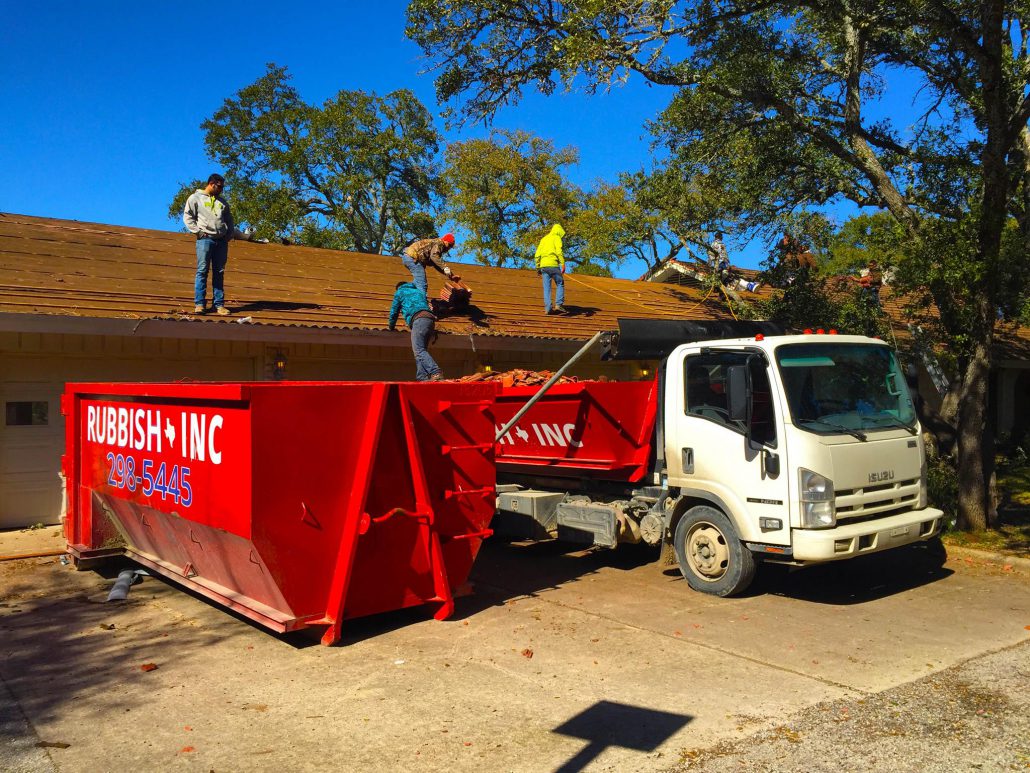 It is never fun incurring additional expenses after renting a roll-off dumpster to handle the debris removal in your project site. This is because every project is expected to have a specified budget, and no homeowner enjoys out-of-pocket spending. However, with the right information and procedures, the dumpster overage fees are completely avoidable.
Before considering ways to avoid dumpster fees, always ensure that you're working with a reputable and experienced Austin dumpster rental company. The moment you're ready to use a dumpster in your home improvement project, demolition or construction site, call or contact Rubbish Inc Dumpster Rental. 
Below are four useful tips that can save you from dumpster overage fees.
Make Sure to Rent the Correct Dumpster Size
Choosing the perfect dumpster size is the first step to avoiding dump overage fees. No doubt, this will require some upfront planning and evaluation of the amount of debris and junk to be disposed of.
However, it's best to rent a container slightly bigger than what you think will suit the project. There's no worse feeling than having to call for a second dumpster due to insufficient space. And it's no fun when the total waste doesn't make it to the allowable limits.
For professional help, an experienced service provider like Rubbish Inc Dumpster Rental can help you choose the perfect sized dumpster for your project.
Understand all Policies of the Rental Company
Understanding the policies of your rental provider will also help avoid overage costs. Exceeding the weight limit, overflowing the dumpster, and a couple of other conditions could lead to unplanned fees. For instance, you may have to pay a trip fee in the event of failed delivery due to a lack of space or obstacles in the delivery area.
To avoid situations that could lead to additional costs and headaches, ensure to understand your dumpster rental provider's overage policy.
Avoid Unplanned Dumps
This usually happens when you take a long-term rental. Having a dumpster grounded at your facility for a long time makes it easier to toss junks that are not in the original plan. For example, you may be inclined to fill a dumpster rented for construction debris with household and yard wastes. Mixing different types of wastes can even violate the policy of some rental companies.
The container can also attract the attention of illegal dumpers. Random people can use the opportunity to dispose of their wastes. The longer the dumpster sits on-site, the heavier the load becomes, causing you to exceed weight limits and pay extra fees. When necessary, avoid long-term rentals.
Give Out Items
Before you rent a dumpster, check if there are items that still hold some values. Then, try donating those items to charitable organizations or gift them to someone that will find them useful.
This can help you reduce the number of disposable trash and at the same time, eliminate the need to rent a big dumpster. No doubt, you can avoid dumpster rental overage fees with a little bit of upfront planning.
Lastly, Work With a Professional Rental Company
Working with an experienced and reputable service provider will be helpful, especially when you're renting for the first time. Call Rubbish Inc Dumpster Rental the moment you need a dumpster for your cleanout needs.
Without having to sweat any detail, our experienced professionals will be supportive throughout the process, so your rental bills can stay locked-in.
Rubbish Inc Dumpster Rental
925 S Capital of Tx Hwy
Bldg 2 Suite 125
Austin, TX 78746
512-298-5445
https://maps.google.com/maps?cid=12361221284898300217
Rubbish Inc Dumpster Rental – South
9322 US-183 S
Austin, TX 78747
512-298-5445
https://www.google.com/maps?cid=4153947387995637993