Effortless Fall Yard Clean-Up: Why Dumpster Rentals Are a Game-Changer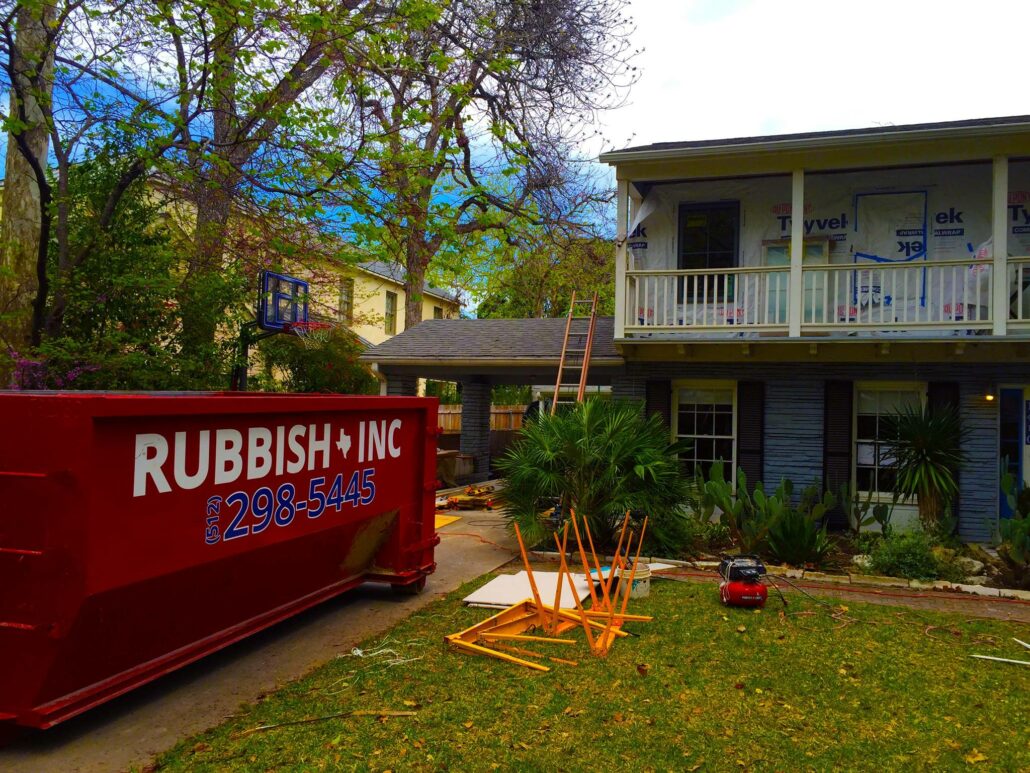 Understanding the Scale of Fall Clean-Up
Fall clean-up is not just a household chore; it's a nationwide seasonal activity. According to the Environmental Protection Agency (EPA), yard trimmings, which include leaves and branches typical of fall clean-up, contributed to about 35 million tons of waste in the United States in 2018. This staggering amount underscores the need for efficient disposal methods like dumpster rentals.
The Evolution of Round Rock Dumpster Rental Services
Over the years, the dumpster rental industry in Round Rock, Texas has evolved to meet diverse consumer needs. Initially viewed as a service for large-scale construction and commercial projects, dumpster rentals have become increasingly popular for residential use, especially for seasonal tasks like fall yard clean-up. The industry's growth is evident in its market value, which, according to a report by Grand View Research, was estimated at USD 4.74 billion in 2019 and is expected to grow further. One of our most memorable projects was for a family in Round Rock, TX, who utilized our dumpster rental service for their extensive autumn yard clean-up. The sheer volume of leaves and branches in their large suburban yard was a perfect example of how our services can make a significant difference in efficiency and ease of clean-up."
Why Dumpster Rentals Stand Out
1. Versatility and Convenience:
Dumpster rentals cater to various scales of clean-up projects. Whether it's a small backyard or a sprawling estate, there's a dumpster size that fits the need. The convenience of having a single, centralized location for all yard waste simplifies the process significantly.
2. Environmental Responsibility:
The industry's commitment to responsible waste management is notable. Many rental companies ensure that yard waste is recycled or composted, aligning with the EPA's guidelines on yard waste management. This not only helps reduce landfill waste but also supports environmental sustainability.
3. Cost and Time Efficiency:
A study by the National Association of Landscape Professionals highlights that Americans spend an average of 70 hours a year on lawn and garden care. Dumpster rentals can reduce the time spent on waste management, allowing homeowners to focus on the actual clean-up. Additionally, the savings in time, fuel, and potential fees compared to other disposal methods frequently outweigh the cost of renting a dumpster.
Choosing the Right Dumpster: A Closer Look
Selecting the right dumpster size is crucial. The industry offers a range of sizes, typically measured in cubic yards. For instance, a 10-yard dumpster is suitable for small to medium yards, while a 20-yard dumpster is better for larger estates or commercial properties. It's important to assess the volume of waste and consult with the rental company to avoid underestimating the required size.
Maximizing the Impact of Your Rental
Efficient usage of the dumpster is key. This includes understanding the rental period, typically ranging from a few days to a week, and planning the clean-up accordingly. Additionally, being aware of the weight limits and prohibited items ensures a smooth rental experience.
The Future of Dumpster Rentals in Yard Clean-Up
The dumpster rental industry is poised for further growth with innovations like online booking systems and environmentally friendly disposal methods. As homeowners become more environmentally conscious and seek convenient solutions, dumpster rentals will continue to be an integral part of fall yard clean-ups.
Conclusion
Looking back on my journey with our Round Rock dumpster rental service, it's clear that these services have revolutionized fall yard clean-up. They offer a blend of convenience, efficiency, and environmental responsibility that aligns with the needs of modern homeowners. As we move forward, I anticipate even greater adoption of dumpster rentals for yard clean-up, driven by industry innovations and growing environmental awareness.
Further Resources
For those interested in exploring more, I recommend visiting the EPA's website for guidelines on yard waste management and the National Association of Landscape Professionals for insights into lawn care statistics. Additionally, our company's website offers a comprehensive guide on dumpster sizes and eco-friendly disposal practices.