From Order to Arrival: Simplifying Your First Dumpster Rental Experience in Hutto, Texas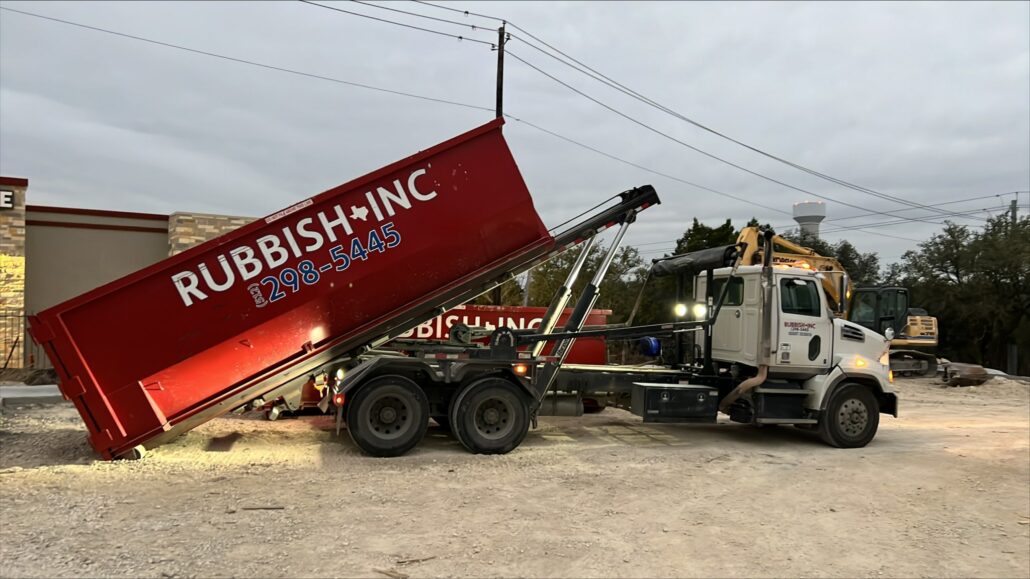 Having run a dumpster rental company for over a decade, particularly serving the vibrant community of Hutto, Texas, I've gained a wealth of experience in helping first-timers navigate the often misunderstood world of dumpster rental. Whether you're undertaking a home renovation, clearing out an estate, or managing a construction project, understanding the ins and outs of dumpster rental can make your task much more manageable.
Understanding Dumpster Rental
Dumpster rental involves hiring a large container to dispose of waste from various projects. In Hutto, where community and environmental consciousness run high, efficient waste management is crucial. According to the Environmental Protection Agency (EPA), the average American generates about 4.9 pounds of waste per day, with a significant portion coming from home and construction projects.
Preparing for Your Dumpster Rental
Before diving into rentals, assess your project needs. Dumpster sizes range from 10 to 40 cubic yards, and choosing the right size is crucial to avoid overage fees. In Hutto, space for placing a dumpster is generally available, but it's always wise to measure your space. Remember, local regulations may require permits for placing a dumpster, especially if you're planning to place it on public property or in a way that could affect traffic.
Choosing the Right Dumpster Rental Company
In Hutto, you'll find several dumpster rental companies, but not all are created equal. Look for a company with a strong reputation, transparent pricing, and excellent customer service like Rubbish Inc Dumpster Rental. As a local business owner, I've always emphasized the importance of understanding the community's needs and providing tailored services.
Placing Your Order
Ordering a dumpster is straightforward. You'll need to provide details about your project, location, and the duration of the rental. It's important to understand the rental agreement, especially regarding prohibited items and weight limits, to avoid additional fees.
Preparing for Dumpster Delivery
Before your dumpster arrives, ensure the site is clear of obstacles. In Hutto, where we often deal with both residential and commercial areas, safety is paramount. Clear the area of vehicles and debris, and mark any utilities if necessary.
Best Practices for Using Your Dumpster
Be mindful of what you dispose of. Hazardous materials, electronics, and certain types of appliances are typically not allowed. Efficient loading, such as breaking down large items, can maximize space and potentially reduce costs.
Managing Your Rental Period
Keep track of your rental duration. In Hutto, as in most places, exceeding your rental period can incur additional fees. If you need the dumpster longer than expected, contact your rental company to extend the rental period. Most rental periods are 3–7 day or 14-day rentals.
Post-Rental Considerations
Once your dumpster is removed, a final sweep of the area is always a good practice. Review your experience and provide feedback to the rental company. This helps businesses like ours improve and serve the Hutto community better.
Local Impact and Environmental Considerations
In Hutto, we take pride in our community's commitment to environmental stewardship. By choosing a dumpster rental company that prioritizes responsible waste management, you contribute to a greener community. Many companies, including ours, focus on maximizing recycling and minimizing landfill waste.
Conclusion
For Hutto residents embarking on their first dumpster rental, the process doesn't have to be intimidating. With the right preparation and understanding, it can be a smooth, efficient, and environmentally responsible experience.
Ready to start your project in Hutto with a dumpster rental? Feel free to reach out for personalized advice or to schedule your rental. Let's work together to keep Hutto clean and green!