Same-Day Dumpster Rentals
Rent Residential and Commercial 10 yard, 20 yard, 30 yard & 40 yard Roll-off Dumpsters.
Contractor Services
Join our Preferred Construction Dumpster Contractor Program and Enjoy Special Benefits.



Learn More
Junk Removal Service
Is Your Job a Little More Than You Can Handle? Schedule Us and We'll Do the Heavy lifting!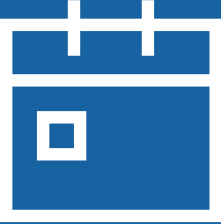 Ready to get rid of your junk?
Give us a call: 512-298-5445
Austin Dumpster Rental
With Rubbish Inc Dumpster Rental , the process of a renting a dumpster is as easy as ordering a pizza – and just as quick! Just give us a call and let us know what you're planning on loading into it, what size dumpster you need, when you need it by, and for how long – that's it.
Choosing a Size: Choosing the right dumpster size doesn't have to be a confusing volume formula! Whether you've got a small clean-up job or a major remodeling project, we've got you covered with the right size containers for the right job – at the right price. Choose from a 10-yard, 20-yard, 30-yard or 40 yard roll-off dumpster rental.
Pricing: We offer Flat Rate and transparent pricing on all dumpster rentals.  We've planned our pricing model with care so you never have to worry about hidden costs. Just keep us in the loop if your plans change - or the type of debris going in changes- and we'll make sure everything's on track.
Duration of Rental: Service periods of our dumpster rental in Austin are planned with your convenience in mind. Whether everything's already in a neat pile for a quick 30-minute fill-up, or you're just getting started on an extended renovation- we're here to make waste disposal and waste management during your project as easy as possible. We also know that there are times when projects don't go according to schedule. If you need an extension for your roll-off dumpster, just give us a call and we can help you work it out.
Not in Austin? Not a Problem. Call us for information or a quote about Cedar Park TX, Round Rock TX, and other locations in your Central Texas area.

They say one man's trash or garbage is another man's treasure. But whether it's a pile of yard debris, old mattresses, old appliances or your old living room set, sometimes it all just needs to be hauled away – and that's what Rubbish Inc Dumpster Rental does best!  While we're at it, we'll make sure that everything recyclable goes to a recycling center rather than into the nearest landfill.
Get Started: Call or email for answers to all of your questions.  We'll provide you with a no-hassle estimate that's quick and accurate – no hidden fees, guaranteed. You tell us what to take, we'll load it up, and haul it away the same day.
Flexible Pickup: Deliveries are scheduled to be as convenient as possible. Simply decide when delivery is best for you – you don't even have to be home! Just let us know where on your property or driveway you'd like the dumpster; we even accept photos to make sure placement is perfect.
Flat-Rate Pricing: If you're planning a house clean-out but don't know exactly how much will make it to the dumpster, our flat-rate trailers are simple – pay only for what you use.

Running a job site while keeping on budget – and on time – means trusting each and every company you choose to work with. Our Preferred Contractor Program partners you with Rubbish Inc Dumpster Rental for all your hauling needs, be it concrete or other construction debris, so you can focus on the important details of running your business. We also provide assistance to major insurance companies for emergency clean-up, storm clean up, and disaster debris removal.
The Perks: We like to give our customers perks so, as a Preferred Contractor, not only do you get discounted rates – you can earn free construction dumpster rentals as we work together. Don't sweat the dumpsters when tight schedules and last-minute jobs come up- we'll have your back with priority and after-hours service.
Don't Waste Space: If your site is small or confined, our junk removal crews can come to clear it out that day — no dumpster required.
Consistency: Jobs change, deadlines change, but our prices stay the same. If you're not sure how much space you'll need, just fill one of our flat-rate trailers and only pay for what you use.

What We take
Whether you're cleaning out old furniture from your garage, doing home cleanouts, or you're a contractor doing major renovation removing chunks of drywall- we'll take it. Aside from a few things like hazardous waste and chemicals, we take anything and everything that you can fit below the fill line of your dumpster.

I had Rubbish INC come by and remove 2 loads of junk.  These guys came and worked hard to get it all cleaned up right at the estimated price.  Would recommend!
Kurt D.
The trash company wouldn't take all of our trash and we had just moved, so we had A LOT!!! I called and they had a pick up done in 24 hours.Thank you for making life easy!
Vicky M.
Why Rubbish Inc Dumpster Rental?
Customer service is always our #1 priority. We are focused on how we can help you.
Rubbish Inc Dumpster Rental is a locally-owned business, here in the heart of Austin, TX. We are the only dumpster rental service company offering both rentals AND junk removal services here in Austin - so that we can tackle any job that needs to be done. We believe in setting ourselves apart from the competition by always providing our clients with friendly, knowledgeable staff, fair and straightforward pricing, and the best customer service in the business!