Furniture Removal in Austin – How to Get Rid of Your Old Furniture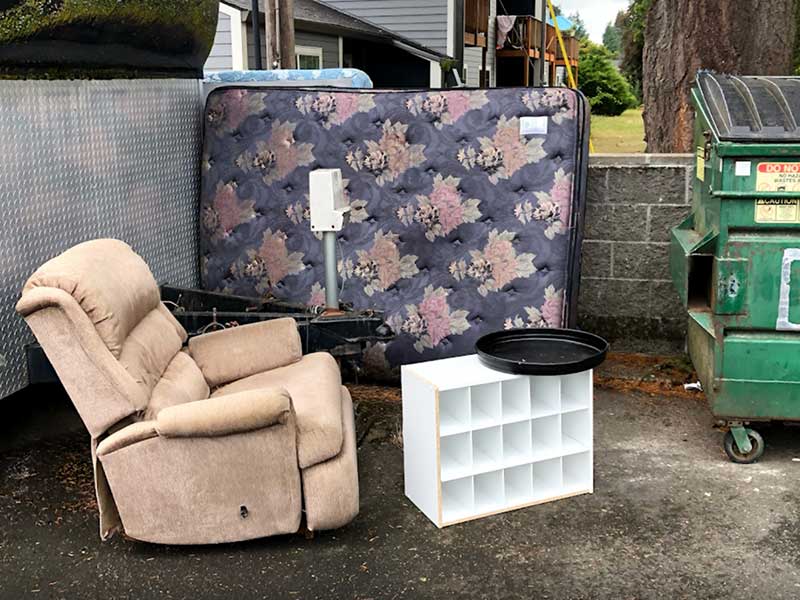 If you asked me, furniture removal can be a daunting task when not done appropriately and except you have to seek assistance from friends or neighbors in getting recommendations on how to dispose of your piece of furniture, there is a need to somehow find an easy way such that furniture removal becomes less demanding and more fun-filled (who doesn't like to get rid of any old piece of furniture?)
These furniture removal tips will come in way handy as you know that pieces of furniture have essential roles to play in modern home living. So, just in case your college friend does not accept an aged couch for a gift, and you've run out of options on how to do away with your grandma's present, the disposal should be the bell-ringer.
Whichever side of the consumer fraction you fall in, furniture removal will at some point find its way into your lexicon.
Once you've taken inventory of what needs to be done away with you should now look into the top tips on how to safely and efficiently go about furniture removal.

Pay To Get A Dumpster Delivered
As much as you can't wait to get rid of old granny's gift, it is expedient for you to know that the process of furniture removal has to be carried out neatly, if not more professionally.
In a situation where you have to deal with removing multiple items, or super large furniture, you can let the dollar go to rent a dumpster from a company that offers varying sizes of roll-off dumpsters.
To start with your furniture removal, all you have to do is load up the dumpster with those pieces you want to keep out and give the company a call when you feel you are done with disposing of everything.
There are quite some benefits you get from renting a dumpster for furniture removal. You don't have to worry about staying back home to supervise how your furniture is being hauled for disposal, you can schedule your furniture removal by putting a call through and you are settled. You also get the rates for the service before the dumpster lands.
While this approach help with furniture removal, there are restrictions and weight limits to the hired dumpsters which vary based on your location.
Hire The Service Of A Junk Removal Company
If your furniture removal entails you getting rid of a spendy piece of furniture which you can't stand the sight of putting in a dumpster, this is a good option for you. Once you put a call through to the junk removal company, they send out trained experts to handle the job.
Unlike renting a dumpster, you will only get the cost of your furniture removal on the arrival of the service provider's personnel and the prices are dependent on the quantity and quality of your items. You don't get the same price for every piece of furniture.
Once you are fine with this option of furniture removal, and you agree on the stated price for their service, you don't have any care in the world again as you will have your items hauled away, never to return.
However, if you are planning on a furniture removal whose scope covers the entire house cleanout, this may not be the best of options for you as it may cost you more than budgeted. So, you should get your maths right before hiring the service of a junk removal company.
Get It Done Yourself
You need not much to go about furniture removal at this point. If you own a pickup that has enough room to accommodate your items, you're fine. You can also borrow a friend's truck to haul your furniture to a local dumpsite.
You may have to include in your plans to be sure if the landfill in your location accepts free waste disposal on specific days or is meant for public dumping and if they permit certain types of furniture to be disposed of. Once this is well sorted out, you will appreciate how less it costs compared to the aforementioned tips on furniture removal.
You may also need to make a counterplan just in case the nearest landfill is not as close as you suppose it was or if they don't accept public dumping.
Drop Your Junk At The Curb
Smaller furniture items may require minimum effort as simply sealing respective upholstered furniture in plastic as dumping regulations for your location may require proper disposal before it is accepted by curbside collection.
Based on the policy directives of private trash collectors in your vicinity, you may have to pay some extra money to have it disposed of. You may also be limited as to the number of items you can dump. In other locations, dumping furniture at the curb is not at all accepted.
Frequently Asked Questions
Is It Necessary To Book For The Service Of A Junk Removal Company?
Depending on what size or amount of furniture you are disposing of, you may need to leave it for the experts to handle.
How Do I Know Which Junk Removal Company Is Best For The Job?
It is best that you carefully study the quality of service offered by various companies and make sure they meet up to what they promised. You can as well ask for recommendations from friends or neighbors.
Is It Fine If I Choose To Do The Disposing Myself?
Furniture removal is exciting when done right. There's nothing wrong with having to do all the dumping yourself. You only have to be sure that the nearest landfill accepts public or specific day dumping.
Bottomline
Listed above are helpful ways to help you with old furniture removal. Removing your various pieces of furniture doesn't have to be a demanding task. You can ask for help from a friend if need be. All that is vital is to haul your precious piece of furniture to its destined disposal site.
RUBBISH INC Dumpster Rental
925 S Capital of Texas Hwy
Building 2 Suite 125
Austin, TX 78746
(512) 298-5445

https://rubbish-inc.com
https://g.page/rubbish-inc-dumpster-rental?share
https://maps.google.com/maps?cid=12361221284898300217
https://www.google.com/search?q=rubbish+inc+dumpster+rental&kponly=&gmid=/g/1pv603l_q
Dumpster Rental Austin