Houston Dumpster Rental
Serving all of Houston Tx with 10, 20 and 30 yard roll off dumpsters rentals.
Junk Removal Service
Is your job a little more than you can handle? Schedule our crew & let us do the heavy lifting!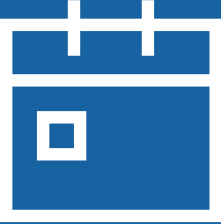 Ready to get rid of your junk?
Give us a call: 512-298-5445
Why Rubbish Inc Dumpster Rental?
When junk starts piling up at your Houston property it's time to call Rubbish Inc Dumpster Rental. We're the go-to source for affordable Houston dumpster rentals and professional junk removal services.
Residential and commercial services from one company
Flat rate, transparent prices with no sticker shock
Roll-off dumpsters placed exactly where you need them
Trash removal and hauling services offer clean quick up
Our Houston customers know they can trust Rubbish Inc Dumpster Rental to provide reliable dumpster rentals and junk removal. You'll also get exemplary customer service from experts that can help you select the most cost-effective options.
Don't put up with the junk – call us today to get a dumpster rental or junk removal in as little as 24 hours.
Learn More
Rubbish Inc Dumpster Rental - Houston
Located in the heart of Houston, Texas we are proud to serve all the Houston metroplex. Whether you need a 10 yard or 20 yard dumpster for a residential cleanout or 30 yard and 40 yard dumpster rentals for a full remodel or commercial renovation, Rubbish Inc is there to help!
Office Location:
Houston, TX 77005
Phone:
(512) 256-0668
Email:
info@rubbish-inc.com
Office Hours:
Sunday: Closed
Monday: 8:00 am-5:00 pm
Tuesday: 8:00 am-5:00 pm
Wednesday: 8:00 am-5:00 pm
Thursday: 8:00 am-5:00 pm
Friday: 8:00 am-5:00 pm
Saturday: Closed
Rubbish Inc Dumpster Rental - Houston Tx Service Areas
Baytown
Bellaire
Houston
Humble
Katy
Mission Bend
Pasadena
Pearland
Spring
Sugar Land
The Woodlands
I had Rubbish INC come by and remove 2 loads of junk.  These guys came and worked hard to get it all cleaned up right at the estimated price.  Would recommend!
Kurt D.
The trash company wouldn't take all of our trash and we had just moved, so we had A LOT!!! I called and they had a pick up done in 24 hours.Thank you for making life easy!
Vicky M.
Houston Junk Removal Made Easy
Hauling off junk shouldn't be complicated. Even when debris is heavy and oversized, Rubbish Inc's Houston junk removal services make it easy to clear out the mess. Two professional junk haulers will come to your location with a 20-yard trailer to get your property cleaned up quick. Each load holds up to 4 tons of debris!
Call to get an estimate over the phone
Schedule a time and location for the junk removal
Make sure your debris is collected in a central area
Crew can be there within 24 hours
Fees based on a ¼ trailer load so you never overpay
Commercial and residential junk removal
Transparent Pricing
In an effort to make our Houston junk removal services straightforward and transparent, we charge a flat rate that's free of hidden charges. Current junk removal rates are:
1/4 trailer  $259 flat plus tax
1/2 trailer  $349 flat plus tax
3/4 trailer  $439 flat plus tax
Full trailer  $529 flat plus tax
Need the property cleaned up as well? For an additional fee our Houston junk removal crew can completely clean up the yard so there's no trace of the mess.
Fast Service at a Fair Price – Nobody Does Houston Junk Removal Better Than RUBBISH INC
Fast, Affordable Dumpster Rentals in Houston
When your regular trash can can't contain all the debris it's time to rent a rolloff dumpster. Our massive rental dumpsters can hold tons of debris yet they can be gently rolled into place on your property.
Choose Your Dumpster Size
We have 10 yard, 20 yard, 30 yard and 40 yard dumpster rentals in Houston:
10 Yard Dumpsters – Equal to 3 pickup truck loads
20 Yard Dumpsters – Equal to 6 pickup truck loads
30 Yard Dumpsters – Equal to 9 pickup truck loads
40 Yard Dumpsters – Equal to 12 pickup truck loads
Concrete and Construction Dumpsters
For all those Houston construction clean ups that include heavy materials we have concrete, heavy debris and construction dumpsters that can handle the job.
Flat Rate With No Hidden Fees
The flat rate you pay for your dumpster includes the delivery and pickup fees. It also includes up to 4 tons of collected debris. Each additional ton is just $60.
Keep the Dumper for 7 Days – or Longer
Each Houston dumpster rental service includes seven days of use. But we can always come by to pick it up early or extend the rental period if needed.
Same Day Dumpster Delivery
Need your dumpster now? Rubbish Inc Dumpster Rental provides same day dumpster service so you can get your property cleaned up quick.
Fresh Dumpster in 24 Hours
Are you running out of room? Give us a call and we'll swap out a fresh dumpster within 24 hours.
HOUSTON DUMPSTER FAQ
Is there anything I can't put in a Houston dumpster rental?
Our dumpsters hold a lot of debris, but there aren't designed to hold everything. As per regulations, hazardous materials can't be put in any of the dumpsters. For more information on this, check out our junk removal page.
How much trash will your dumpsters hold?
That depends on the size of the dumpster. We have both 10 yard and 20 yard dumpsters for rent in Houston. Either one can hold up to 4 tons of weight, however the 20 yard dumpster holds twice as much debris. One 20 yard dumpster is roughly the equivalent of six pickup truck loads.
How quickly can I schedule a dumpster rental in Houston?
When you work with Rubbish Inc Dumpster Rental we work with your schedule. Same day dumpster delivery is possible so give us a call.