San Antonio Dumpster Rental
Serving all of San Antonio, Tx with 10 yard, 20 yard, and 30 yard roll off dumpsters.
Contractor Services
Join our Preferred Construction Contractor Program and enjoy special benefits.



Learn More
Junk Removal Service
Is your job a little more than you can handle? Schedule our crew & let us do the heavy lifting!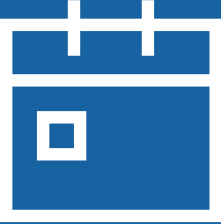 Ready to get rid of your junk?
Give us a call: 512-298-5445
Why Rubbish Inc Dumpster Rental?
Rubbish Inc is cleaning up junk and debris in San Antonio with reliable services that put our customers first. We take pride in providing first-class service, having top-quality equipment and making the junk removal process easier on everyone involved.
Same Day Delivery Service
Commercial and Residential Dumpster Rentals
Fair, Upfront Rates with No Hidden Fees
Contractor Services and Construction Dumpsters Available
Why let trash overtake your property when Rubbish Inc Dumpster Rental has an affordable fix? You can get everything cleared out, cleaned up and stay compliant with our San Antonio dumpster rental and junk removal services.
Rubbish Inc Dumpster Rental in San Antonio
Located in the heart of San Antonio, we are proud to serve all of San Antonio, Texas and the surrounding areas.
Office Location:
San Antonio, TX, 78209
Phone:
(512) 256-0668
Email:
info@rubbish-inc.com
Office Hours:
Sunday: Closed
Monday: 8:00 am-5:00 pm
Tuesday: 8:00 am-5:00 pm
Wednesday: 8:00 am-5:00 pm
Thursday: 8:00 am-5:00 pm
Friday: 8:00 am-5:00 pm
Saturday: Closed
RUBBISH INC™ North Austin Service Areas
Alamo Heights
Balcones Heights
Converse
Far West
Helotes
Kirby
Lackland
Leon Valley
Live Oak
Selma
Shavano Park
Universal City
Windcrest
I had Rubbish INC come by and remove 2 loads of junk.  These guys came and worked hard to get it all cleaned up right at the estimated price.  Would recommend!
Kurt D.
The trash company wouldn't take all of our trash and we had just moved, so we had A LOT!!! I called and they had a pick up done in 24 hours.Thank you for making life easy!
Vicky M.
San Antonio Junk Removal Should Be -
Quick, Clean and Easy
Sometimes it's hard to get a handle on all the junk, especially if you have no way of hauling it. For as little as $239 you can hire our two-man crew to take care of it for you. The crew will bring along a 20 yard trailer that can haul trash piles of all sizes.
If you need junk removal in San Antonio:
Give us a call – we can help determine how much trailer space is needed and provide an estimate.
Set up a time for the junk removal service – we can typically be there in 24-48 hours and will provide a two-hour window for arrival.
Compile everything in a central location that's easily accessible.
Decide whether you need additional clean up services. Our crew can work a few extra hours to get the property cleaned up after the trash is hauled off.
Once our crew arrives they'll start working immediately to get the mess gone quickly. Within hours your property will be back to normal.
San Antonio Dumpster Rental Made Simple
Straightforward pricing, affordable rates and reliable service sets Rubbish Inc apart from other dumpster rental companies in San Antonio. We believe that dumpster rentals don't have to be a dirty business. Instead, it should be a cost-effective solution for keeping your property clean and free of dangerous debris.
High-Quality Dumpsters That Can Handle the Job
Rubbish Inc. has 10 yard, 20 yard, and 30 yard rolloff dumpsters that can hold up to 4 tons of municipal trash. Construction dumpsters are also available for rent in San Antonio. Loading is easy, especially with the 20 and 30 yard dumpsters which feature full-width doors for easy loading. All of our rental dumpsters in San Antonio are guaranteed to be well-maintained and fully functional.
Easy Delivery and Pick Up
With the right equipment, renting a dumpster in San Antonio can be a stress-free process. Our roll off containers can be gently placed without causing damage. You don't even have to be on site during delivery. Need multiple dumpsters for a large job? As long as you have the space, we're equipped to deliver multiple dumpsters to a single site.
All-Inclusive San Antonio Roll Off Container Rental Service
With our dumpster rental services you'll receive:
10 yard, 20 yard or 30 yard dumpster
Delivery to your property
7 -14 days of use
Dumpster pick up
Landfill delivery
When it's time to haul trash off to the dump you know you can count on Rubbish Inc Dumpster Rental to deliver superior customer service in San Antonio, Tx.
SAN ANTONIO DUMPSTER RENTAL FAQ
Are there restrictions for what can be put in San Antonio dumpsters?
Yes. Federal and local laws mandate that hazardous materials can't be put in a rolloff rental dumpster. Concrete, gravel and soil are also prohibited, however, if you need these removed ask about our construction dumpsters.
How much will one dumpster hold?
The amount a dumpster can hold depends on it's size. While all of our San Antonio rental dumpsters can carry 4 tons, the 20 yard dumpster provides twice the space. Typically, you can fit six truckloads of debris into a 20 yard dumpster.
How soon can a San Antonio rental dumpster be delivered?
At Rubbish Inc it's possible to get same day delivery! Of course, you can always give us a call to schedule a specific time and date for dumpster delivery in San Antonio.
How soon can I get junk removal in San Antonio scheduled?
We can get a two-man crew to your location within 24-48 hours. Even faster service may be possible. Call today to schedule!