Making Your Trash and Waste Disposal Effortless in Austin Texas

Today, recycling has become the buzzword and key to protecting and conserving our environment and doing our bit for society and the world at large.
The process of sorting paper products from cans and bottles and keeping aside vegetable peels, old fruits and veggies to be used to make compost for the garden can appear to be a big effort. However, if you look at the benefits of recycling and its value to society, the work may not seem all that tedious. This is where Rubbish Inc Dumpster Rentals can help you.
Rubbish Inc. can help you to do your bit towards recycling by providing you with containers to put in your trash after you have sorted it. You can put all your vegetables, fruits, peels, organic waste, lawn trimmings, etc. that you plan to use for composting into a small container.
Trash Disposal
You must be aware of how the various items in your trash should be disposed of.
Not to Be Thrown with Other Waste
Rocks
Concrete
Gravel
Dead animals
Construction debris
Acceptable Waste Materials
Ash or sawdust (bagged)
Broken glass (disposed of in a solid container)
Cat litter and loose animal waste (bagged)
Styrofoam packing balls (bagged)
Needles and syringes (in a metal or hard plastic container)
When you are disposing of the waste, be cautious about what you are throwing out. Check what items can be recycled and those that can be donated.
Why Rubbish INC Dumpster Rental?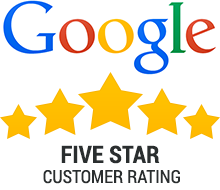 When we are talking about trash disposal, be it commercial or residential, Rubbish Inc. roll off dumpsters are your best bet. We deliver dumpster rentals right up to your door and you can call us anytime, 24 x 7. Our flat rate dumpster rental pricing is value-for-money and very affordable.
Rubbish INC dumpsters are available in 3 sizes:
We follow a flat-rate pricing with no hidden charges and the rental price of the dumpster includes drop-off, pick-up and dump charges.
Benefits of Choosing Rubbish INC
Pick-Up Service
At Rubbish INC Dumpster Rentals, our trash and junk pick-up process is extremely swift and trouble-free. Ensuring that all the items you are discarding are bagged or placed in one location, can help to hasten the entire pick-up process. We will definitely give you a hand in moving your larger items such as your couch, cupboards or televisions. The greater the space of the trailer utilized, the greater will be your savings.
Customer Service
There isn't any item that we won't take away, unless it falls in our unacceptable junk list such as chemicals, asbestos, liquids, gas, paint, oil, biological and medical waste. Our trash removal services are par-excellent and our aim is to make the entire junk removal process very simple and stress-free for you. Your satisfaction is our No. 1 priority.
Protecting Your Property
Our trucks are designed to place your rental dumpsters carefully where you want them, without causing any damage to your site or driveway. Our trucks are equipped with a "hook lift" system that permits the dumpsters to be placed gently and not drag them.
Rent a Hauler
Your large project may require boxes very quickly. Our "Hire a Hauler" service is just right for such large projects. Our efficient crew will work day and night to get your work done on time.
Dumpster Capacity
Our 20-yard dumpsters can hold up to 6 truckloads of trash. And, if you have more trash than the container can accommodate, just give us a call and we'll send you a fresh container in 24-48 hours. Our dumpsters have an allowance of debris up to 4 tons and you will be charged $50 for every extra ton of haulage.
Flexible Drop-Off Options
If there is a scheduled drop-off, you need not be present on the site or at home. You can give us any directions you want via text, email or phone, and you can be sure that when you get back, you'll find your dumpster just where you've asked for it.
Rental Time
You can hire our dumpsters for a period of as little as 30 minutes to a week. If you require a dumpster for long-term usage, then you must replace it every 10 days. On the completion of your rent schedule, we will have it picked up as early as possible. If your work is completed earlier or you need the dumpster for an extra day or two, you can inform us and we can make the necessary adjustments.
Easy Payment Mode
We accept payments via credit card; there is no need for any complex payment setup and we will email you the invoice on the receipt of payment.
Rubbish INC Dumpster Rentals can handle all your junk removal or dumpster rental requirements if you live in and around Austin. For our dumpster rentals or junk removal, please check the applicable rates on our website or call us.
For all your waste management requirements, Rubbish INC is just a call away and we promise that our services will be available to you at the earliest!


Rubbish Inc Dumpster Rental
925 S Capital of Texas Hwy
Building 2 Suite 125
Austin, TX 78746
512-298-5445
https://g.page/rubbish-inc-dumpster-rental?share